Eat it up
We're the urban fresh market that feeds your exciting urban life–with the freshest fruits and vegetables, choice-cut meats, premier bakery, daily deli and chef-prepared foods, amazing selections of wine and beer, all your essentials, and over 100 locally sourced items. All hand picked especially for your neighborhood.
This is your life. This is your market.
Our Picks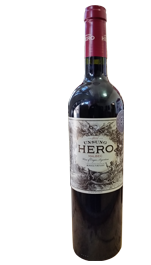 Unsung Hero Malbec
Mendoza Vineyards
Picked by Jason - Uptown Store Manager
Our pick this week is Mendoza Vineyards Unsung Hero Malbec. It is an inky, medium-bodied, dry red wine with strong impressions of dark fruits. It pairs well with any savory red meat dish - particularly dishes that include spice.
Visit the "Our Picks" page for more of Constantino's favs.